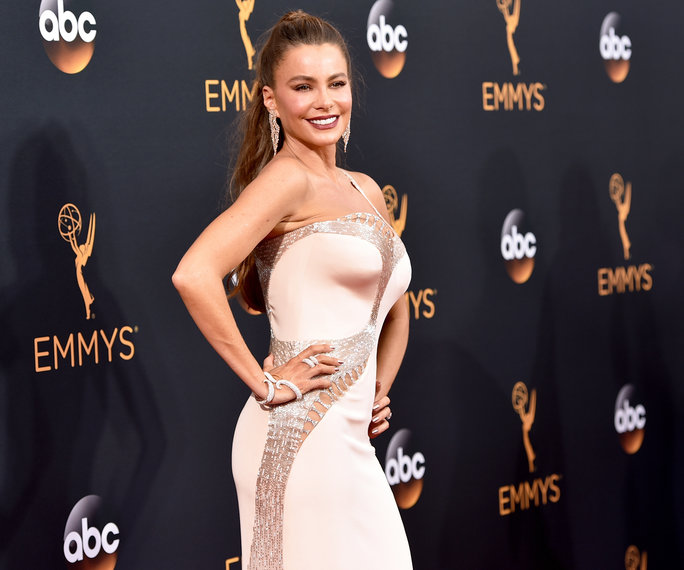 Sitting at home on the couch watching the 2016 Emmys red carpet arrivals on no less than five devices simultaneously Sunday night, including a TV, an iPad, a laptop, and two cell phones, I discovered a new perspective on awards night that was truly enlightening. Thanks to modern technology, we truly see everything, including some things we are probably not meant to see, such as when celebrities do their annual crab walk along the carpet, repeating their poses every few steps for the photographers (that's why they call it a step and repeat). Some of the magic, I fear, is lost when we actually see Zac Posen kneeling before Emily Ratajkowski to fluff her skirt every few feet.
But we also had a pretty fantastic vantage on the fashion, which was mixed. I loved the lemons and limes as well as the dominant metallic trend, but didn't care at all for the heavy makeup and bronzing. There were certainly major fashion moments, but not enough pacing of the arrivals, since so many stars now choose to show up at the last moment (or skipped the red carpet altogether, ahem, Beyoncé). In fact, despite all this access to information, I found myself more questions than answers.
Didn't this year have all the decadent decoration of a Vegas Christmas pageant, what with the spangled tinsel dresses for Claire Danes , Sarah Paulson , Robin Wright , and Ariel Winter ? Why can't Beyoncé even show up before deadline? What's up with Rami Malek's hair? Why are the kids dressing so much better than the grownups?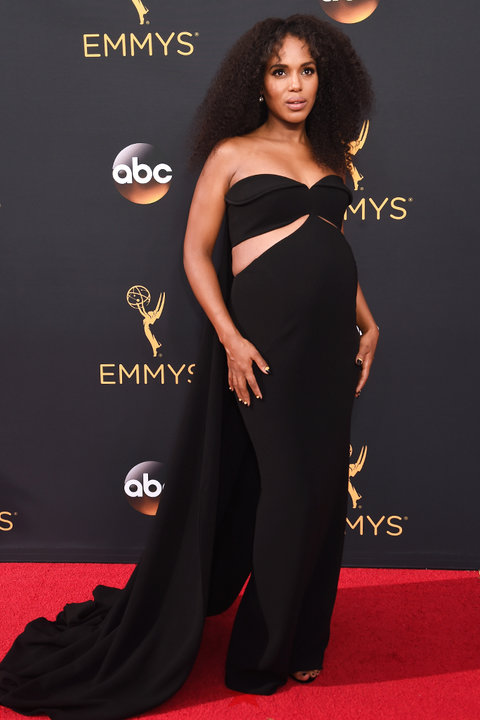 1.

Kerry Washington in Brandon Maxwell

Maternity style will never be the same, nor should it be now that cutouts are acceptable for the expecting. As Laverne Cox said on live television, "She looks so stunning!"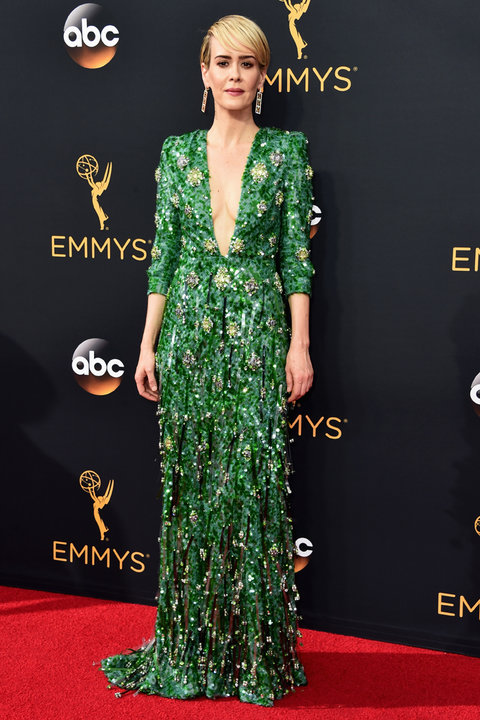 2.

Sarah Paulson in Prada

It may have looked heavy on a hot Los Angeles night, but sometimes you have to suffer for fashion.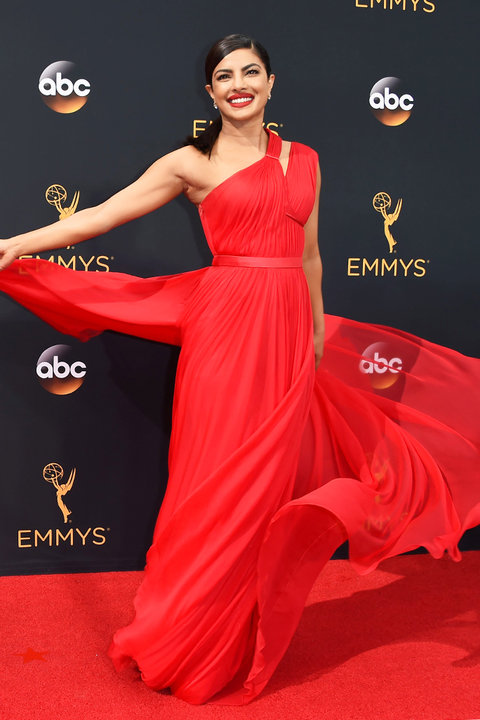 3.

Priyanka Chopra in Jason Wu

Perfect cut, and the split one-shoulder strap was a strong graphic touch.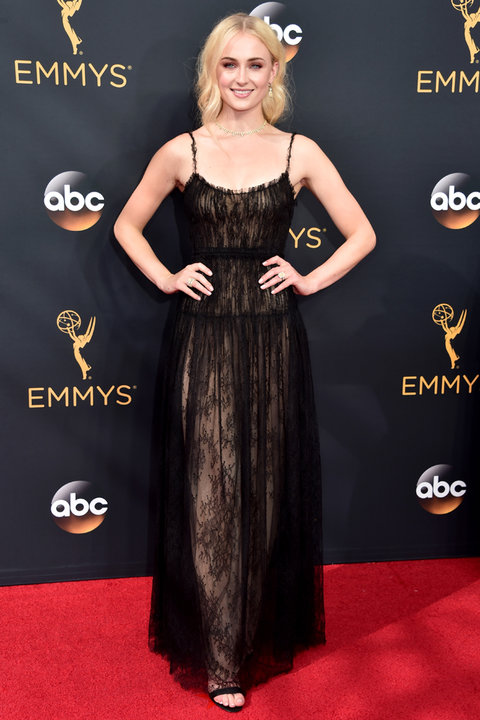 4.

Sophie Turner in Valentino

With lightness emphasized by delicate lace straps, the dress looked as youthful and fun as her loose braided hairstyle.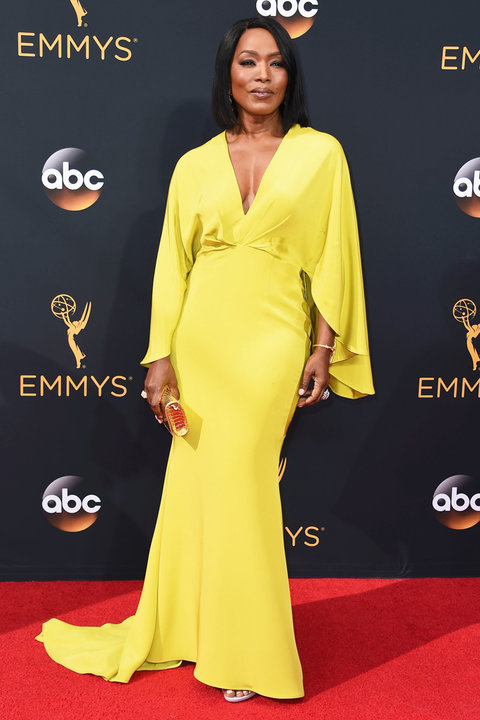 5.

Angela Bassett in Christian Siriano

The strongest of the citron dresses, this one amped the juice with its loosely draped cape sleeves.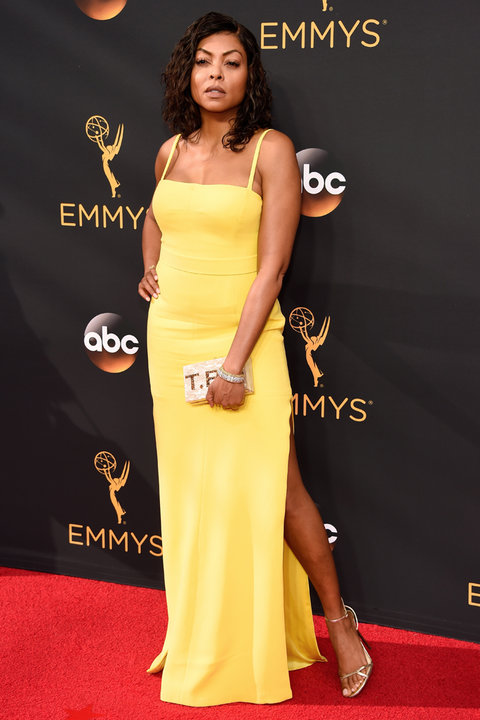 6.

Taraji P. Henson in Vera Wang

Superbly sunny.